City Hostel Seattle
http://hostelartcollective.wordpress.com/

Featured Artists include;
Huemer, Weirdo, 179, Ego, Peegee, Parskid, Jeffry Taylor and Joe Vollan




Here is a brief summary of what this project is from the Belltown People Blog;
http://belltownpeople.com/2009/07/31/belltown-city-hostel-seattle-some-actual-information


Each room is going to be completely transformed from a white cube into an artist's expression. Curating the project is Jen Vertz (who is also the General Manager for Upper Playground Seattle ) She's assembled a diverse list of local artists that we'll be interviewing as soon as we can. Most of the work is really just getting started. It's hard to describe the scene as I was walking through the Lorraine. I mean, visualize yourself wandering down long dimly lit hallways, peering through doors wondering what confrontation of color would meet your eyes? This honestly seems like an ideal venue for art. Instead of moving from piece to piece, the viewer immerses themselves in the art singularly. It envelops you and has it's way with you whether you like it or not. You're within the art instead of externally observing with a periscope. I'm not sure i'll be able to handle the planar dimension of canvas for a while. The building is slowly coming alive - being reborn by the art that is saving it's walls.



Here is a walk-thru of the 3rd floor during the beginning of the project.


City Hostel Seattle a new Hostel, in Seattle's vibrant Belltown neighborhood, is featuring 47 Seattle Artists that will paint a wall mural in each room to showcase Seattle's talented artists. The grand opening will be on Belltown's Second Friday Artwalk August 14, 6pm-9pm, open and free to the public.

"LET THERE BE ART!" Is a project to give a collective voice to the Seattle artists whose talent is all too often unseen and unheard. City Hostel Seattle will be a platform for local Seattle artists to been seen on a local and international scale.

Come this Friday and check it out!
LET THERE BE ART!:
47 of Seattle's Finest Artists

OPENING RECEPTION on 2nd Friday Art Walk- August 14, 2009

Address: At 2nd and Battery in Belltown, next to Buckley's, across from Roq La Rue.
Time: 5pm – 9pm
Ages: All Ages Encouraged!
Cost: Free
Live Music and Refreshments will be provided.
Gallery/Lobby: "Group Show" will be hanging from 8/14/09 – 9/16/09

City Hostel Seattle "Let There Be Art!" Hosts 47 Local Artists during Belltown's Art Walk on Aug.14 2009.

This will be a fun evening summer event on August 14th, 2009. For more information, please contact: Jen Vertz, Curator at upperplaygroundjen@gmail.com.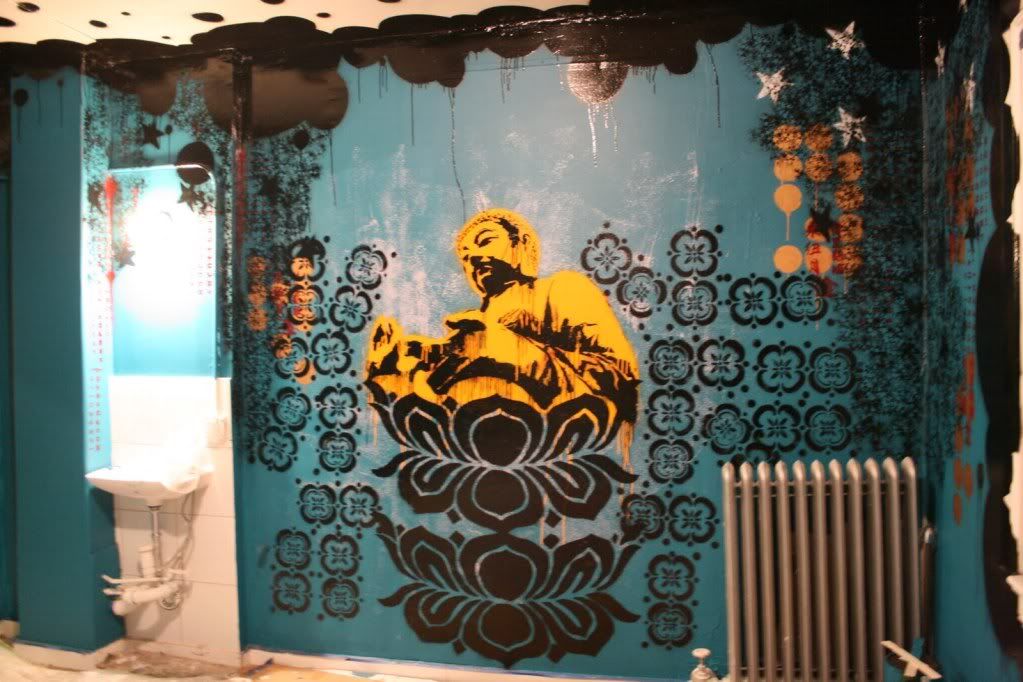 Posted By Dukie



Art Primo Stencil Kit
This kit is a perfect blend of products for anyone looking to get into stenciling. It even comes with instructions to get you on the fast track to stenciling. This kit comes with everything you will need to make several reusable stencils. Watch the Art Primo Youtube Channel Video ... More

&nbsp&nbsp&nbsp$9.97&nbsp&nbsp&nbspStencil Kit with Stencil Knife