Art Not Crime: Saving the world through ART!


www.artnotcrime.blogspot.com


Art Not Crime is a series of after-school studio art classes where urban inspired art is created and exhibited for all to appreciate in a safe and creative atmosphere. Students utilize their sketch books to design, draw, and share ideas and create stickers, flyers, paintings, large scale murals and more. Each 6-8 week course consists of instruction from professional artists and art instructors. Students work with local business owners, residents, and abatement organizations to restore vandalized property with art that will discourage future vandalism. One of our goals is to organize art openings and fundraisers for each artist to have the opportunity to showcase their creations.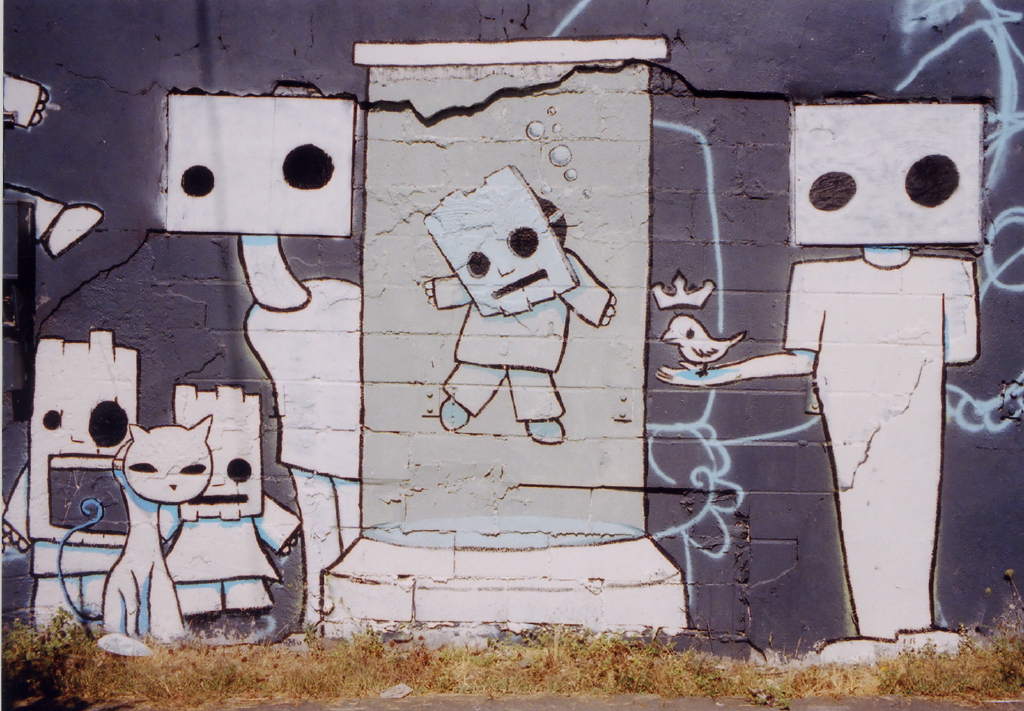 Current Projects include;
Our first objective is to complete a graffiti-style alphabet project for elementary schools throughout the Portland Metro-Area. We will also work as a team to design and install murals for De La Salle H.S. & Peninsula Park Community Center.


For more information or to register for classes please contact
artnotcrimepdx@gmail.com

We dedicate this blog to the Mural Art Book. Art can make a difference, can be your voice and can be the beginning of change!
Posted By Duke Eellington