Whats up AP crew? Yea, I'm back but you probably didn't know me anyways.
This past October I got busted, it was sh*tty. I got 8 months of probation, 6 hours community service for 8 months, and the case was continued without a finding. Basically, a little bit of community service and I'm off the hook. But, to get my probation reduced I had to clean up all of my graff, and to show the DA i did this I had to take pictures, before and after. I used a lot of markers when I was puttin my sh*t up, so what I'm eventually going to do is post a review of all of the markers I used, with the before and after flics, so all of you can know how the markers you swear by really holds up to cleaning solvents. I didnt use anything special, just some sh*t i found at home depot, regular old graffiti remover, but its surprising how easily some of this sh*t comes off. So over the next few weeks, when i have more time, I'll be editing this thread with more flics and reviews.
But good to see all the homies are still staying up! And I like the new forum layout, check back for edits.
NOTE-
In a lot of the pics I forgot until after we cleaned or half way through so some of this may already look faded, and for some there is just an after flic. On with the reviews.
1. Smash- Bubble Gum in a mini drip mop. I layed this when I got my first mop, completely stayed up and never faded. It was definitely a struggle to remove but with a little elbow grease it wiped off, but drips were almost impossible to get off. All around great ink(only at AP!), but it can be cleaned for the most part, and leaves no ghost.
Before-
After-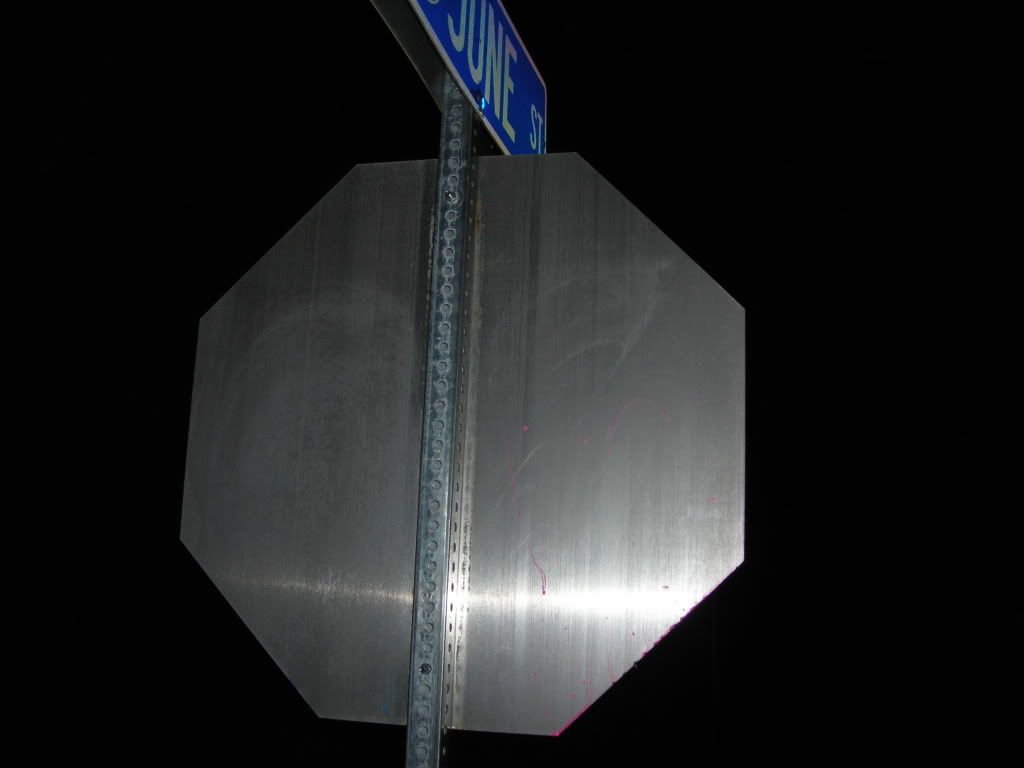 2. Montana Gold Line Markers- This was not my marker, Montana sucks, I realize this, my buddy got one at a shop in our area and caught this, I cleaned it any ways so I i might as well have the review. This marker is sh*t, you get one hand steeze before you need to pump the tits off it. As for cleaning, this paint came off with a single wipe, leaving no trace of a tag. All around sh*tty paint in a sh*tty pump marker made by sh*tty people. ALSO- Notice there is a slap underneath it. I had to clean off both the hello and mail stickers and they are a huge pain in the balls to get off and always leave behind the sticky sh*t on the back of the slap.
Before-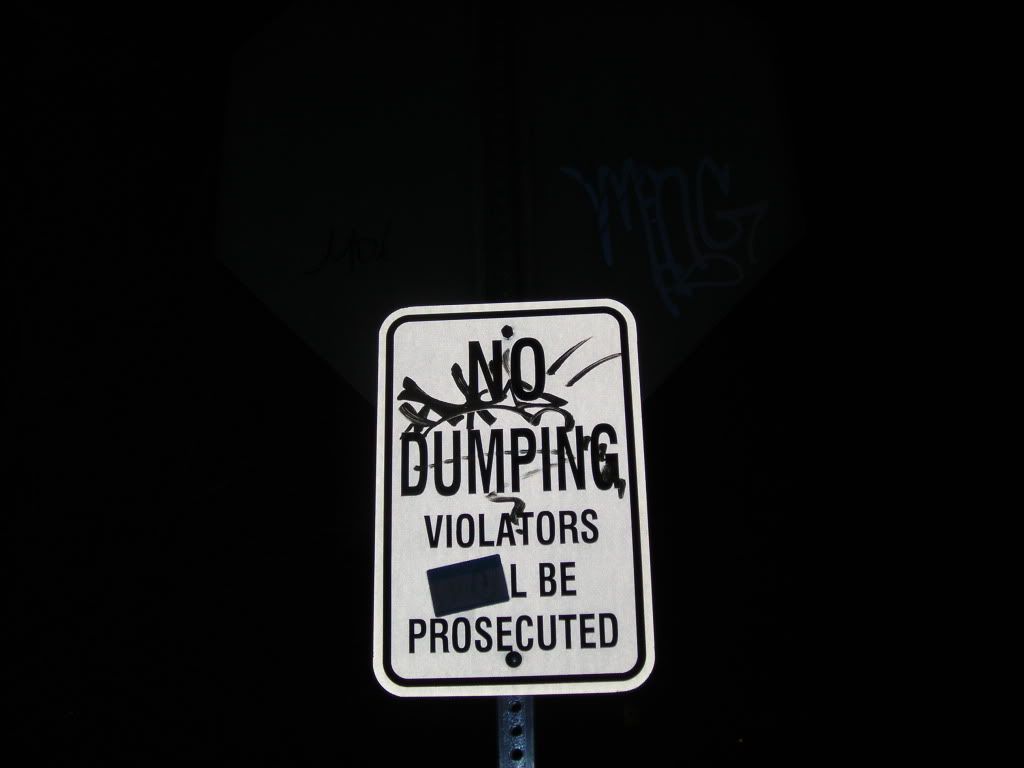 After-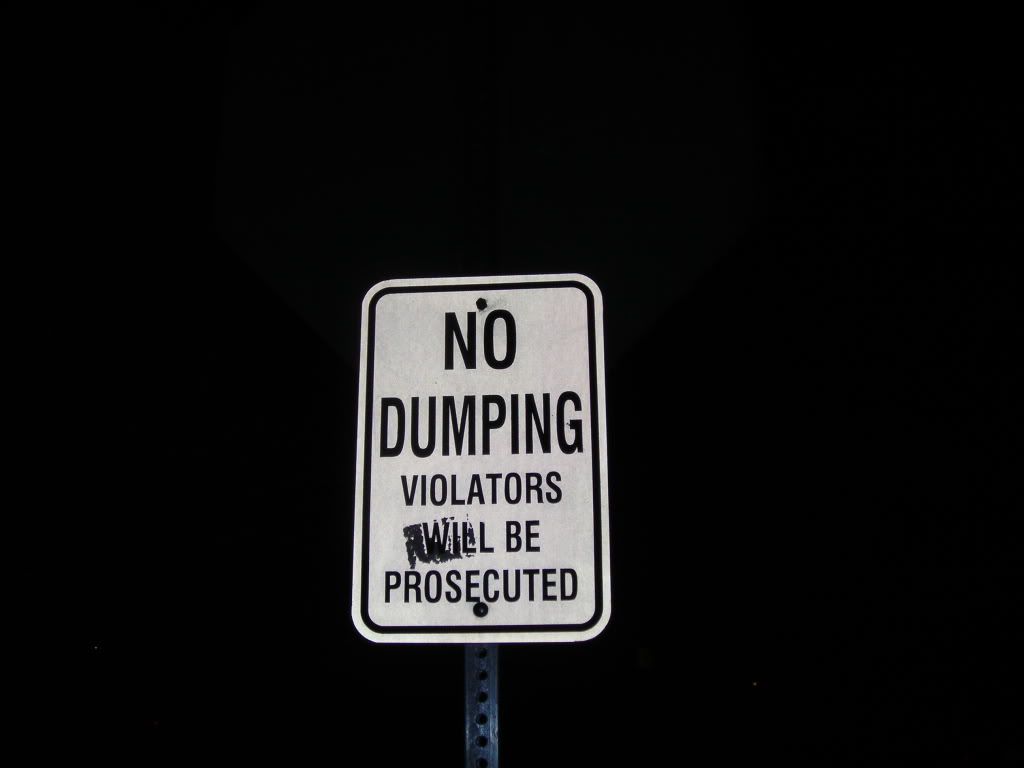 3. Ghetto Krink(2/3 Rusto, 1/3 Paint Thinner)-in a mini drip mop. This sh*t was hands down some of the best paint to use, especially for a home made concoction. It has a beautiful consistency, leaves nice, fat drips, and it's cheap as f*ck! The best thing about it- It was impossible to clean off. After ten minutes of hard scrubbing, we just had to paint over it, with that bright blue paint that doesn't come close to matching the original hahaha. In conclusion this is a great home made paint, that is almost impossible to clean off. Best used in a mop as often as possible because the paint will dry out the nib.
Before-
After-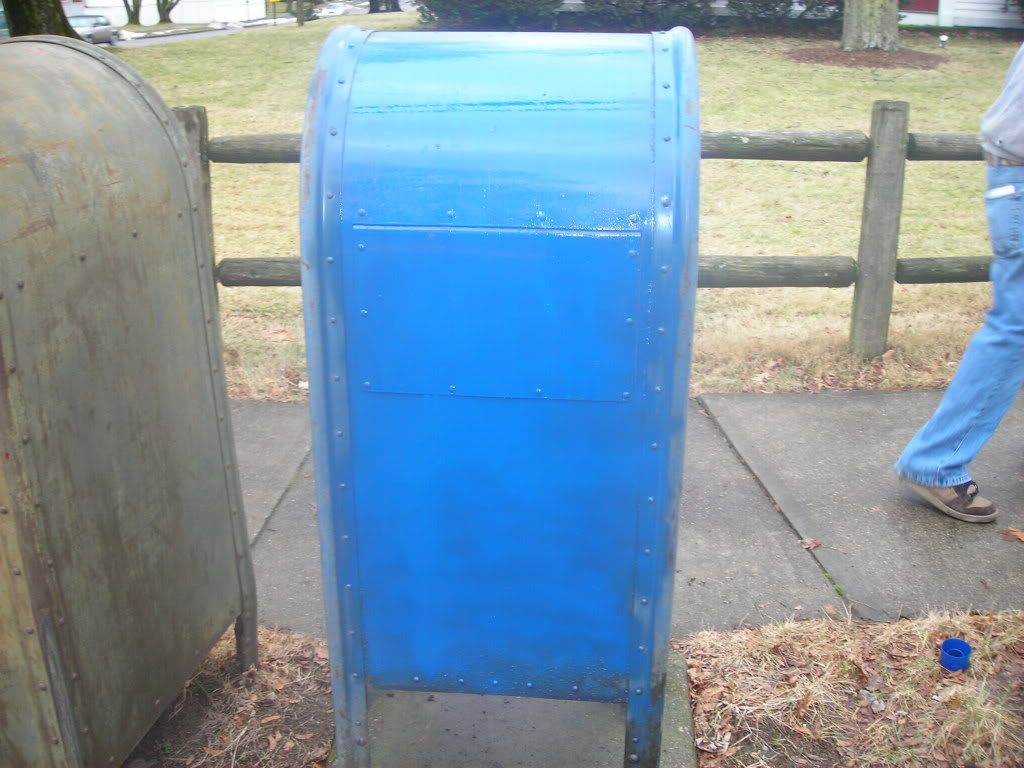 I know it looks terrible. Thats the closest blue they had for dollar cans haha.
Thats it for today homies! I think I got about four or five more markers that I'll post up in the next week or so. Thanks for the comments, check back for more flics!