The general idea behind Graffiti Underworld was to collect the wildest graffiti related stories in the voice of the writers themselves and compile them into a book. Each writer's section reads as if they were sitting face to face with you telling their tale. These stories are meant to put you into the world of the graffiti writer, crawling through train yards, locked in jail cells, running down fire escapes and other forgotten corners of our cities.
I ended up with far too much content to fit into a 200 page book. The following are some outtakes from my interview with HOUR Pigs Crew.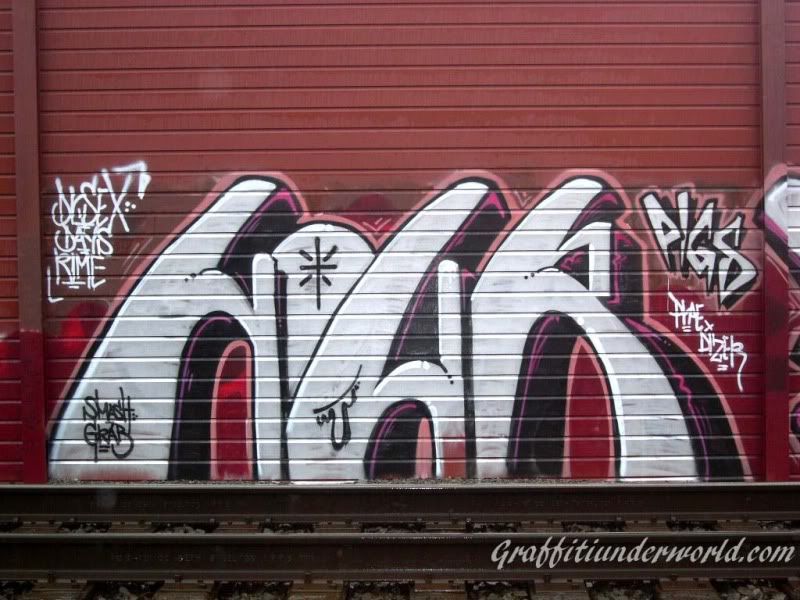 I was staying in Oregon for a while, Eugene, Oregon. The first crew I was ever in was called PHO. Putting Heads Out. A lot of the members had gotten in trouble in New Mexico and they bailed to Oregon. They were like you could come up here. They all had a house. You should come up here and stay with us. I was trying to get out and go to Seattle. I ended up going to Oregon. We stayed at this house. It was like a two bedroom house and there were like eight or nine people that lived there. None of us had jobs. We would just party every night. We would just hustle, get money and paint and all that sh*t. We'd do cart runs of food and cart runs of paint. This chick always let us have parties at her house. We had this three day rager at her house. We racked all this food and beer. In Oregon we would steal beer and return the bottles and buy more beer. So these kids are talking sh*t to my friend. I go get a couple more people.
They all start piling into this SUV, it's got rims, it's brand new, it's got TV's, nice as f*ck. I see this kid pull open the door and jump in the car. I run across the street and there's these dudes standing there. They're like we don't know what the f*ck is going on leave us alone. I told one of my boys to stand in front of the car. I reach over the passenger to the driver and I tell him that's my f*cking brother you run him over and Ima f*cking kill you. He's like "I don't know what's going on?" I grab him by the hair and slam his head into the window. I was like "That's what's going on!" I tried to pull his keys out of his ignition but I was kind of anxious, so I didn't turn the key first. So I'm like ripping at the keychain. I bent up the key and it f*cked up the ignition. He's like what the f*ck you doing to my car. His CD player was down and I f*cking punched down on the CD player and broke it off. I reach back in the back seat and his TV was there open and I folded it backwards so it hit the roof the wrong way and snapped off. I'm like "That's what the f*ck I'm doing!" My friend was pounding this dude nasty. Both his eyes were black. All these chicks were in the car and all these dudes were in the car screaming like chicks and they're like "Go! Go! Drive the f*cking car!" He was like "I can't this dude's gonna kill me if I run over his friend." I left the car and right outside the car there was this house for rent with the metal for rent sign. It was one of the big ones not like the plastic red and white ones. I picked it up out of the ground and started belting the side of their car like sick, putting dents and holes. The whole back of the suburban was filled with all this sh*t and I start breaking the windows out of the side and I broke the window out of the back and all the sh*t started falling out. They started freaking out even more. I started putting holes in the other side and they ended up skirting and bailed out. When they bailed more sh*t started falling out. One of my friends started picking sh*t up that had falling out. A brand new Playstation in the box had fallen out with a whole book full of games.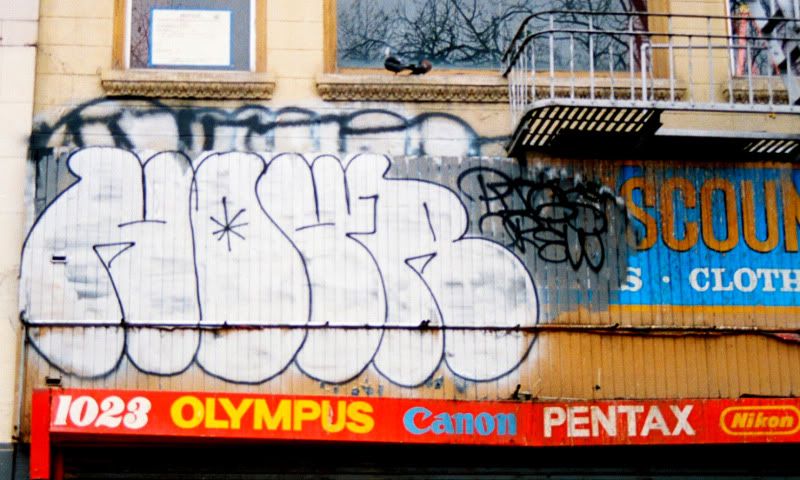 We sold that the next day for a couple hundred bucks. That got us some food for a little while. When we we're leaving, the cops starting piling in. The whole block started filling up. I put my arm around this girl that I had never even met before and we just walked down the block like I was trying to avoid all the confrontation. We had a party the next night at that same house and I killed a handle of Jose Cuervo and a case of beast and ended up fighting all my friends. I got my nose broke. It felt like my friend blackened both my eyes, broke my nose, and busted my lip in one hit. It brought me to my knees, brutally. I was supposed to go to the bus station to go to Seattle to meet up with some kids and they wouldn't let me on the bus. I was like "Can I still get on the bus?" They were like "What are you kidding me, we can smell the alcohol on your breath and your covered in blood. We can't let you on the bus." I was like f*ck that I need to get out of here. Let me on this f*cking bus. I started to get on the bus and one of the dudes grabbed me, and pulled me off the bus. I was like "What the f*ck, you wanna end up looking like me!?" They called the cops on me and this girl that took me to the bus station was like "Leave him alone he's drunk." I stumbled down the block and ended up passing out on the street and she drug me by the ankles into her little Honda Civic hatchback and took me back to the party and I just passed out on the couch. My boy who broke my nose woke me up the next morning with a sandwich and a beer and was like my bad.
If you like what you read check out more material from the book...
http://www.Graffitiunderworld.com